The National Association of Seadogs (Pyrates Confraternity) has pledged to intensify its Anti-Knife Crime campaign in the United Kingdom.
The awareness campaign in partnership with the Metropolitan Police is to be scaled-up to advocate against youth violence and curb knife crime against the backdrop of growing concerns on the magnitude of the problem.
At the just concluded Notting Hill Carnival, a 21-year-old man was reportedly stabbed to death barely 24 hours after NAS held a public awareness campaign on the menace of knife-crime. In the course of the three-day Carnival celebrations (Saturday August 27 to Monday August 29), six other persons reportedly survived separate incidents of knife stabbings. As a result of the violence and escalating knife stabbings during the Carnival, the police were forced to issue a S60 Order which gave them powers to stop and search people without any suspicion of illegality under Section 60 Criminal Justice and Public Order Act 1994.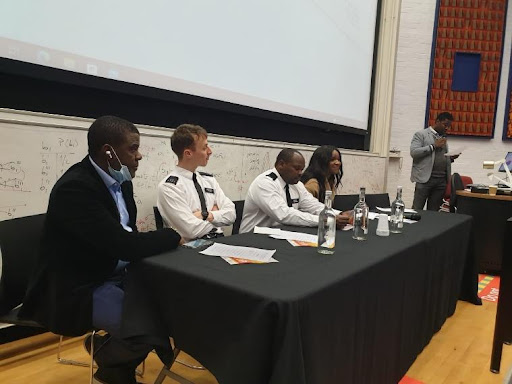 Over the years, NAS has devoted considerable attention to the menace of Knife Crime, organising several awareness campaigns and Town Hall meetings to highlight the malady of knife crime.
The focus of the awareness campaign has been to look at root causes of knife crime as well as offering solutions to the problem. Significantly, NAS has used its consistent awareness campaign to draw attention to Knife Crime as a national problem, while extending invitation to stakeholders to join the campaign.
The current phase of the campaign held as part of activities during the Carnival was led by the Capoon, Trafalgar Deck, (South London), Mr Ochuko Achohra, a crime prevention expert with Transport for London, and Capoon Zero- Meridian (North London), Mr Jide Lanlehin, a lawyer. The duo with members of the association engaged and held several one-one-one talks with carnival attendees and Police Officers over the subject of knife crime.
Given the immediate statistics as fallout from the Carnival, the importance of NAS awareness campaign on Knife Crime cannot be downplayed.
NAS is therefore soliciting for a concerted effort in the United Kingdom including a firm community base to address the problem and prevent a culture of youths carrying knives.