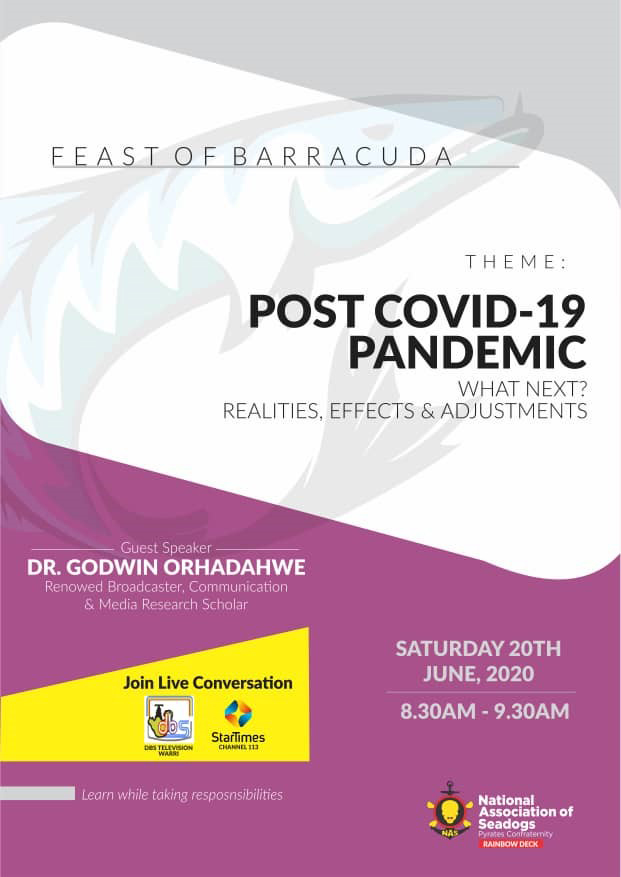 The Feast of Barracuda is an annual event of the National Association of Seadogs, Pyrate Confraternity, where each Deck of the Association is mandated to relate with and impact knowledge on their host communities in a convivial atmosphere and merriment. It is usually held physically but the dictates of the present realities of Covid-19 has made that impracticable.
The Rainbow Deck of the Pyrates Confraternity is going virtual with this year's celebration with a television discussion comprising a team of seasoned public personalities and public affairs analysts. The theme Covid-19 Pandemic, what next? Realities effects and adjustments is meant for the period. It promises to be fully packed.
The generally public is encouraged to tune in and participate via telephone call in as there is a lot to learn in surviving this period.