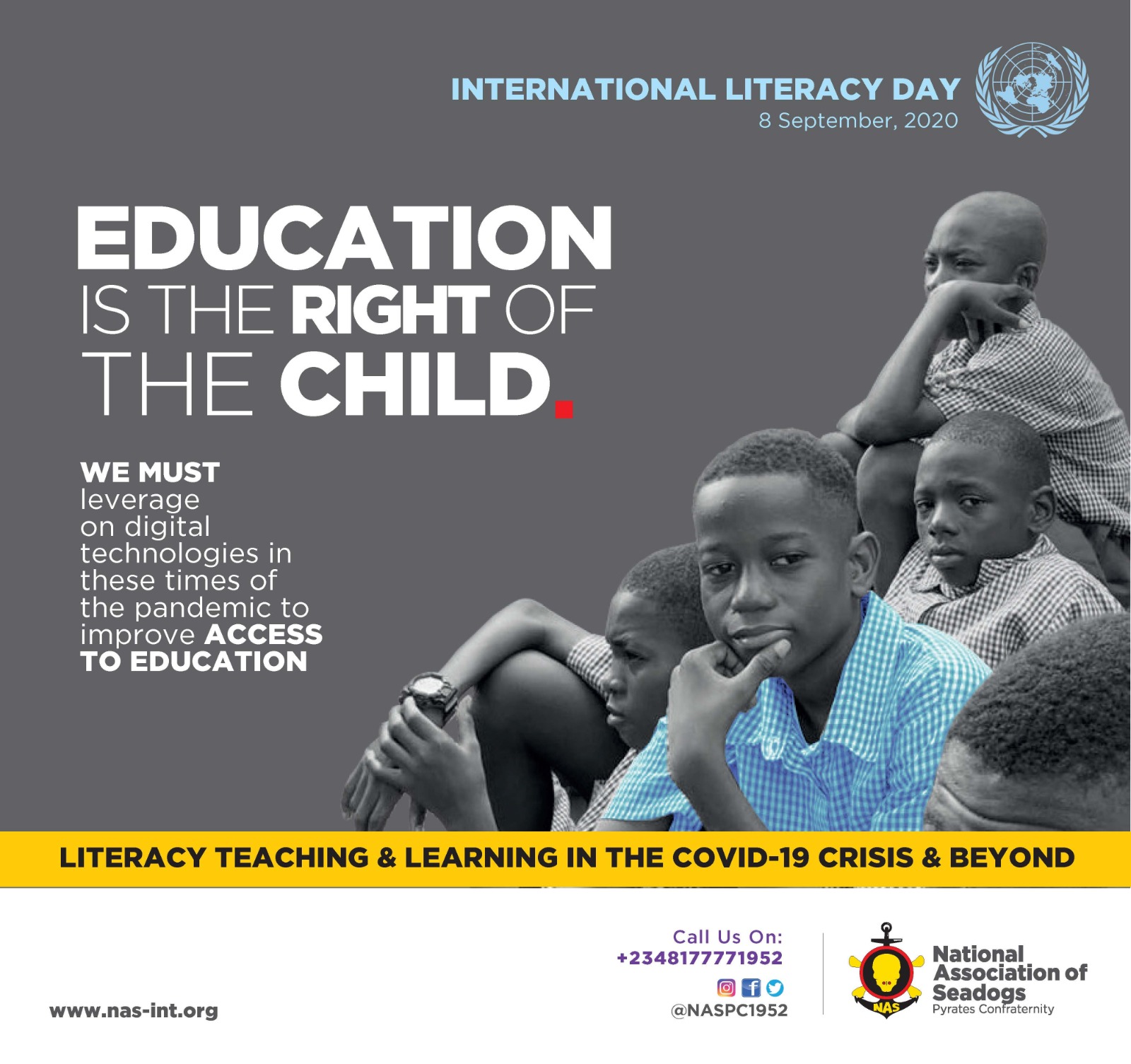 Statement on Literacy and Reading For International Literacy Day by The National Association of Seadogs (Pyrates Confraternity)
"The power of education extends beyond the development of skills we need for economic success. It can contribute to nation-building and reconciliation… steadily but surely introducing education that enables our children to exploit their similarities and common goals, while appreciating the strength in their diversity".
- Address by President Nelson Mandela at the Africa Presidential and Premier Education Awards, 22 November 1997.

As the world commemorates the International Literacy Day 2020, it remains pertinent to bring attention to the dearth of opportunities for many in Nigeria to achieve the basic levels of reading and writing, which has been made worse by the ongoing pandemic of COVID-19.