15 July 2015
The Inspector General of Police
Nigeria Police Force
Force Headquarters
Louis Edet House
Area 11
Garki
Abuja
Dear Sir,
VIOLENT AND FRAUDULENT ACTIVITIES OF STUDENTS POSING AS MEMBERS OF NATIONAL ASSOCIATION OF SEADOGS, PYRATES CONFRATERNITY IN NIGERIA'S TERTIARY INSTITUTIONS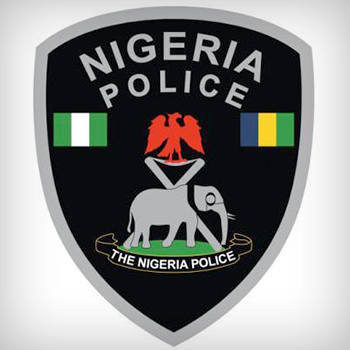 We, the entire members of the National Association of Seadogs, Pyrates Confraternity worldwide, earnestly call on the Nigeria Police Force to urgently take action to investigate without delay and prosecute ALL miscreants in Nigeria's tertiary institutions, especially the impostors parading themselves as our members.
The current spate of violence and nefarious activities of these students and non-students alike within the federal and state tertiary education system in Nigeria have reached crisis point. We as a responsible Association are particularly dismayed by the continued and persistent claims by some of these unscrupulous individuals, especially students, to be members of our organisation. The impostors have under this false guise, orchestrated activities impersonating our esteemed Association to defraud and extort money from unsuspecting students and other members of the public.
THESE FRAUDSTERS ARE NEITHER OUR MEMBERS NOR DO THEY ACT AT OUR BEHEST! Their display of puerile exuberance; engagement in fraud and extortion; violence; identity theft and wanton destruction of lives and properties et cetera are conducts which our organization not only holds in utter disdain but find outrightly despicable!
We have had cause in the past to place disclaimer notices in National dailies (The Guardian of Tuesday, October 18, 2011), and it is also a permanent feature on our official website (www.nas-int.org), warning members of the public to be aware of these impostors.
Sir, for the records, the Pyrates Confraternity was founded in 1952 in the then University College, Ibadan and became registered as a corporate organization under The Land (Perpetual Succession) Act, Cap.98, of 1980 with RC No.1592. Four years later, in 1984, National Association of Seadogs, Pyrates Confraternity left the University campuses.
We DO NOT admit UNDERGRADUATES!
For the avoidance of doubt, the minimum requirement for membership of the National Association of Seadogs, Pyrates Confraternity is the possession of the National Youth Service Corps (NYSC) Discharge/Exemption Certificate. This information and more about the Association are on our official website (www.nas-int.org).
Sir, consequent upon the foregoing, we petition that you use your good offices to communicate to the heads of tertiary institutions and other security agencies in Nigeria that National Association of Seadogs, Pyrates Confraternity DOES NOT EXIST IN ANY TERTIARY INSTITUTION IN NIGERIA. We shall hereafter equally embark on this mission ourselves.
We earnestly urge you to prosecute and bring to book, to the FULL extent of the law whomsoever that it is found, after investigations to be involved in any of the aforementioned nefarious activities within the Nigerian Tertiary Institutions, especially ANY STUDENT claiming to be a member of National Association of Seadogs, Pyrates Confraternity.
We as a responsible corporate organisation, deeply committed to good governance and the rule of law extend our hand in partnership towards appropriate measures that would make our citadels of learning more conducive and secure.
As partners in progress, we would be most appreciative, if this petition is given the serious attention it deserves. Should you require any further information or clarification regarding this, kindly feel free to contact us on This email address is being protected from spambots. You need JavaScript enabled to view it..
We count on your co-operation.
Yours faithfully,
For: NATIONAL ASSOCIATION OF SEADOGS
Prince Ifeanyi Onochie
NAS Cap'n